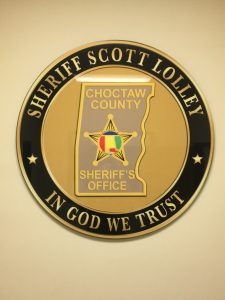 The Choctaw County Sheriff's Office is offering a $1,500.00 reward for information that leads to the successful arrest of a serial arsonist setting fires on New Hope Road.  If you have any information, please contact the Choctaw County Sheriff's Office at (205)459-2166.
Tips can also be sent anonymously through CRIME TIPS however you will not be eligible for the reward.
*This reward money will be made available through your purchases of Choctaw County pistol permits.
Scott Lolley
Choctaw County Sheriff
205-459-2166